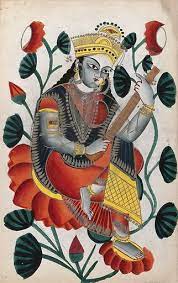 All sound baths are now sold out for 2022 – watch this space for announcements of sound baths in 2023.
Sound baths are 90 minutes duration with fresh juices served prior to the session and a vegan buffet prepared by caterers served afterwards. 
We are offering one sound bath per month from September to December 2022:
£45 per sound bath including refreshments.  Please click on the date to go through to bookings.  These are small sound baths for six people only, so don't forget to book early to avoid disappointment.  For further information on sound baths, please read on…
Sound has been used in maintaining health for thousands of years and is known to date back to ancient Greece, with Pythagoras teaching how sound and harmonic frequencies could be used to aid healing.
Today sound is still used in healthcare in a variety of medical ways, such as sound waves to monitor for arteriosclerosis plaques, assess for chronic liver disease, break up kidney stones and help to deliver drugs to particular locations within the body. Ultrasound devices are used to take images within the body, and acoustic energy can be focused on tumours to reduce them.
Sound is known to have a strong effect on human mood, think of how we play rousing tunes when exercising to encourage us to perform harder. Soundtracks on films also assist in creating the mood. Think of how a brass band at Christmas brings feelings of nostalgia and how the beat of a drum gets our feet tapping.
At Katham Yoga and Wellness
, cosy, luxurious soundbaths are offered for six attendees, using velvet lined hammocks and bean bags, with velvet pillows and blankets to snuggle up into. This is a meditative, immersive experience where you are literally surrounded by melodic sound. The sound waves come from various instruments such as gongs, singing bowls, percussion instruments, chimes, rattles and tuning forks.
Sound baths have many benefits and research studies have shown that these types of sounds can reduce stress and anxiety and encourage meditative states and mild euphoria. It's no wonder people report feeling chilled after a Katham sound bath.